Local Government, Civic Affairs and Education
Lynchburg City Council plans to hold its budget public hearing as scheduled next Tuesday, but the procedures will be anything but normal. There will be limited and widely-spaced seating for any citizens who show up to comment in person. To address this, the city has set up a recorded comment phone line, and any public comments up to the usual three-minute limit will be played at the hearing. You can also submit written comments.  See the full news release below for details.
—
NEWS RELEASE: On Tuesday, March 31, at 7:00 p.m., Lynchburg City Council will conduct a Budget Public Hearing regarding the proposed Fiscal Year 2021 Operating Budget and Fiscal Years 2021-2025 Capital Improvement Program. The public hearing will be held in City Hall, City Council Chamber, 900 Church Street. All City Council meetings are broadcast live on the City's Comcast Channel 15, the City's website at www.lynchburgva.gov and on the City's Facebook page.
During the public hearing on the proposed budget, City Council will also receive citizen comments on the proposed increase to the refuse collection fee and on the proposed increases to the City's sewer rates and fees.
A limited number of citizens will be allowed in the Council Chamber due to COVID-19 precautions. Those in the Chamber will be asked to practice social distancing and to sit in designated spaces. Anyone who is experiencing any flu-like symptoms or has been exposed to someone with flu-like symptoms of COVID-19 is asked not to attend the hearing.
Alternate methods to participating in-person at the public hearing include:
Calling (434) 455-3998. These calls will be recorded and played during the public hearing following any in-person comments. The three-minute speaking limit applies. Phone comments will be cut off at the three-minute mark as they would be if a person is speaking in Council Chamber.
Sending written comments on these topics to the Clerk of Council no later than March 31, 2020. Written comments can be emailed to councilpublichearing@lynchburgva.gov or mailed to Robin Craig, Clerk of Council, 900 Church Street, Lynchburg, VA 24504.
RICHMOND, Va. (AP) — Two weeks ago, Virginia lawmakers approved legislation to allow developers to build five large casino resorts around the state in what supporters have long hoped will be a dramatic economic boost to struggling areas. Virginia is one of the few states in the country where casinos are currently banned.
But those plans could be in serious doubt amid the coronavirus pandemic, which forced nearly every commercial casino in the country to close just a matter of days after lawmakers voted.
While huge swaths of the economy are being hurt by the virus, the cash-dependent casinos' pain has been particularly acute.
Stock prices of major casino operators have cratered, including those vying to move to Virginia, raising questions about whether the industry will be able to finance the gleaming casino resorts that lawmakers have envisioned, even if they can afford the $15 million licensing fee the state plans to charge. Lobbyists for casinos and hotels are are now desperately pressing the federal government for massive bailouts.
"Gaming employees, their families, and communities are bearing the brunt of this economic standstill and will continue to suffer if Congress and the administration don't take immediate action," said Bill Miller, president of the American Gaming Association.
Pro-casino backers in Virginia said there is no time to panic, and there is still time for the industry to rebound before Virginia could be impacted. Potential operators in Virginia still have to clear a voter referendum in November in cities slated to get casinos, and then a state vetting process before licenses are awarded and construction can begin.
"We have time on our side," said state Sen. Louise Lucas, who has spent two decades trying to convince her colleagues to legalize casinos. "I'm the eternal optimist."
Some of the proposed casinos in Virginia are also backed by wealthy private investors who may be better able to weather an economic downturn than publicly traded casino companies.
And would-be casino operators said none of their plans have changed.
"Caesars will continue to pursue a gaming license in Virginia and hopes to build and operate a casino in Danville," said Richard Broome, a spokesman for gaming giant Caesars Entertainment.
David Schwartz, a gambling expert at the University of Nevada Las Vegas, said it's impossible to predict the near future for the casino and hotel industry and how that might impact Virginia.
"Long-term, casino gaming is a dependable enough bet in Virginia that it might not be difficult to raise money to fund it, but short-term, operators may prioritize stabilizing their existing operations," Schwartz said.
The next step in legalizing casinos in Virginia rests with Gov. Ralph Northam, who may try to amend the legislation. If he does make changes, lawmakers would vote on them during a one-day legislative session currently scheduled for late April.
Some would-be casino developers have complained that the current legislation does not mandate a competitive bidding process for casino licenses, something Northam could try to address.
"In light of the current environment and new risks we are facing, it is even more imperative" that there be more competition for casino licenses, said developer Steve Johnson, who has pitched an alternate proposed casino in the Bristol area than the one backed by state and local officials there.
Currently three of the five cities allowed to have casinos — Norfolk, Bristol and Portsmouth — already have either formal or informal agreements with potential casino operators in place. Danville is considering proposals from seven different would-be operators. And at least two entities — the Pamunkey Indian Tribe and the owners of Colonial Downs, the state's only horse track — have expressed interest in a potential Richmond casino, though others may emerge.
The Northam administration hasn't said specifically whether the governor will try to change the casino bill. But Secretary of Finance Aubrey Layne said the coronavirus will force the state to take a closer look at both casinos in general and city-specific agreements. He said no one, including lawmakers, has considered the coronavirus' long-term impact on whether gamblers will still be willing to spend time and money on crowded casino floors.
"Certainly, there's going to have to be some additional scrutiny," Layne said. "They're not the panacea everybody thinks they are."
Lynchburg City Manager Bonnie Svercek (s-VERR-check) will retire later this year. Svercek served as Deputy City Manager for 17 years before assuming her present position in July of 2016. Her retirement is effective June 30th.
NEWS RELEASE: Lynchburg City Manager Bonnie Svrcek announced her retirement today effective June 30, 2020. Svrcek was appointed to the position by City Council upon the retirement of former City Manager Kimball Payne and following a nationwide search. At the time, she was serving as the City's Deputy City Manager, a position to which she had been hired to serve in 1999. Svrcek is the first female to serve as City Manager in Lynchburg.
"We are very sorry to lose City Manager Svrcek to retirement," said Mayor Tweedy. "Bonnie has worked tirelessly to serve our City, and she has been an exceptional City Manager. She has always been a great believer in the Athenian Oath that speaks of public duty and of leaving a city greater, better and more beautiful than it was transmitted to us.  She should feel a great sense of accomplishment in knowing that she has been successful in doing just that."
Svrcek said, "Turning the page from a 40-year career in local government is overwhelming but full of incredible memories and joy of making a difference in the four communities I have had the privilege to work in. My husband and I look forward to many more happy and healthy years in Lynchburg. As any City Manager would say, you can only be successful in doing this work when you are surrounded by a work family who believes in public service. Indeed, I am ever grateful for every employee I have worked with as well as the many Constitutional Officers and Council members who give tirelessly of their time and talent to make Lynchburg better every day."
Prior to coming to Lynchburg, Svrcek served as the Assistant Town Manager in Blacksburg, Virginia from 1990 to 1999. During her tenure with the Town of Blacksburg, she served as the Interim Director of Public Works for nine months, as Interim Director of Finance for nearly a year and Interim Town Manager for four months. She has served as President of the Montgomery County, Radford and Floyd United Way and the Montgomery County Rotary Club. She also served as a Budget Analyst in Fairfax County, Virginia from 1985 to 1990. Prior to her position in Fairfax, she served as a Staff Assistant in Washington, D.C. for the City of Los Angeles.
Svrcek received her B.S. degree in Housing and Applied Design from the University of Maryland and a Masters of Public Administration from the University of Southern California, Washington Public Affairs Center. She also attended the Senior Executive Institute in Charlottesville, and in 2011, she attended the State and Local Government Excellence Executive Education at the Harvard Kennedy School of Government.
Svrcek was recognized in 1994 as the Outstanding Assistant Manager in Virginia by the Virginia Local Government Management Association (VLGMA), and was honored with the Athena Woman of Worth Award in September 2006 by the Greater Lynchburg Chamber of Commerce. She served as President of the VLGMA in 2005. She completed a term as a Southeast Region Vice President on the Executive Board of the International City-County Management Association (ICMA) in 2009.  In June 2011, Ms. Svrcek was selected President-Elect of ICMA and served a three-year term as President-Elect (2011-2012), President (2012-2013) and Past President (2013-2014).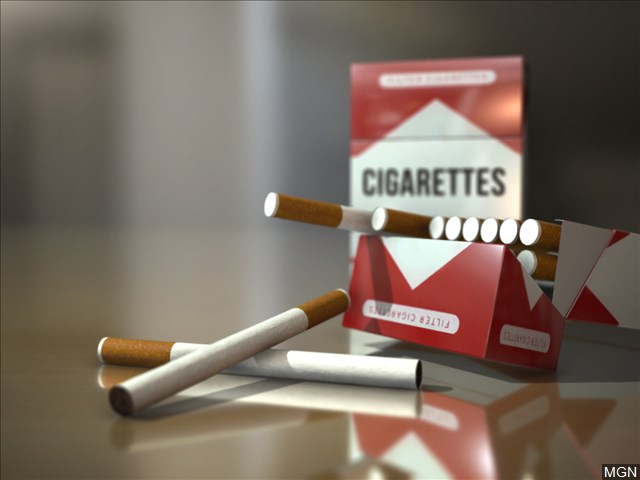 Although the Trump administration raised the age for buying tobacco from 18 to 21 last month, Virginia lawmakers have introduced three bills to make it even harder for teens to get. WLNI's Ian Price has more:
(News release) This afternoon at Fort Early in Lynchburg, Councilman Turner Perrow announced his desire to step down from Lynchburg City Council and endorse his replacement. "It has been a rewarding and humbling experience to represent Ward IV for the past 12 years. In doing so, I have taken a pragmatic approach based on my conservative principles as to how the city is best run." said Councilman Perrow.
"As I step down, I can think of no one better to continue representing Ward IV than Chris Faraldi. Chris lives in the Fort Hill area and has been engaged with the business community throughout his career. He has a passion for the work, to get into the details, and contribute to solving our city's problems. He's young and energetic, bringing new ideas representing the changing demographics in Ward IV, founded on his conservative principles. I know he will support our public safety personal, fight to keep taxes low, promote economic development, and continue to support our quality of life. Chris understands that strategic investment in our infrastructure promotes long term economic expansion funding the city's future needs without raising taxes" he said.
"Chris will do well on City Council, and I heartily endorse him for the seat. I regret that I cannot be there in person to support his campaign announcement, but I am certainly there to support you in spirit. He has my full endorsement I and thank him for the courage to step into the public arena" he said.
"I am excited to announce my candidacy for the Republican nomination to serve on Lynchburg City Council as the representative of Ward IV," said Chris Faraldi. "Our campaign will be one that seeks to bring City Council Conservative Principles; prioritize our Public Safety; Financial Accountability; a devotion to Economic Development; and, an attentive ear. With my legislative experience at the local, state, and federal level, as well as a diverse private sector background, we believe this campaign will be very successful and excite the voters of Ward IV."
The campaign has filed the proper paperwork and other requirements with the Lynchburg City Republican Party and is excited to earn their nomination. Early campaign endorsements include Councilman Turner Perrow and Jeff Helgeson, Former Congressman Bob Goodlatte, President Garren of the University of Lynchburg, Former Lynchburg City Republican Party Chair Brian Triplett, Delegate Wendell Walker, Cham Light of the Lynchburg Planning Commission, Karl Miller, George Caylor, and Curt Diemer.
NEWS RELEASE: Lynchburg City Schools was informed this afternoon by Liberty University that the Vines Center will not be available for graduation in May due to a construction project that starts on the facility in April.
Although we had not signed a contract, we had requested a save the date, which the Vines Center planner had previously confirmed.
Due to the lateness of this new information coming to our attention, and the need to solidify plans, 2020 graduation ceremonies will remain at the respective high schools.
Gun rights advocates held a rally in Richmond yesterday to weigh in on gun control proposals being put forth by Governor Northam and his party. WLNI's Clark Palmer has that story
Next week's Lynchburg City Council public hearing on a proposed 2nd Amendment Sanctuary resolution has been moved to the E.C. Glass High School auditorium. City Manager Bonnie Svrcek made the decision today, citing the large crowd expected — perhaps 500 or more. The hearing is next Tuesday the 14th. Doors at Glass open at 6:00, and the hearing begins at 7:30.
NEWS RELEASE: City Manager Bonnie Svrcek made the decision today, January 7, to change the location of City Council's public hearing on Tuesday, January 14 from City Council Chamber in City Hall, 900 Church Street to E. C. Glass High School Auditorium, 2411 Memorial Avenue.  The purpose of the public hearing is to receive citizen comments on whether or not the City should become a Second Amendment Sanctuary City.
Svrcek stated, "Given new information that a parade/protest regarding Lynchburg becoming a Second Amendment Sanctuary City could attract 500 persons in the area around City Hall and after consulting with staff, I have determined it is in the best interest of public safety and public discourse to hold the January 14 City Council meeting in the E.C. Glass Auditorium. This is a shift in thinking due to the number of people expected to participate in the parade/protest."
Efforts are underway to ensure that the public hearing can be broadcast live on Comcast Channel 15 as well as Facebook Live on the City's Facebook page.
Below are some important things anyone planning to attend the public hearing needs to know:
Ÿ According to State Code §18.2-308.1., Possession of firearm, stun weapon, or other weapon on school property is prohibited; Section (vi) allows you to possess an unloaded firearm that is in a closed container, or a knife having a metal blade, in or upon a motor vehicle, or an unloaded shotgun or rifle in a firearms rack in or upon a motor vehicle. For more information, please refer to the above State Code.
Ÿ Attendees will need to enter the high school from the Langhorne Road side of the building, and doors will open at 6:00 p.m.
Ÿ The school is handicapped accessible.
Ÿ Anyone wishing to speak will need to sign up in the lobby and will be asked for their name, locality of residence and whether they are speaking as an individual or representing a group.
Ÿ Parking will be available at the school, and overflow parking will be available in The Plaza. (Please see the attached map.)
For additional information, contact the Clerk of Council at (434) 455-3990.
At the bottom of the Monument Terrace steps this morning local entrepreneur and wealth advisor Abe Loper announced that he will run for Lynchburg City Council on May 5. Loper has served on numerous boards and committees including the Lynchburg Regional Alliance, CASA of Central Virginia and the Bedford Area Chamber of Commerce:
Loper said education, economic development, and support for arts and culture at the top of his agenda if elected.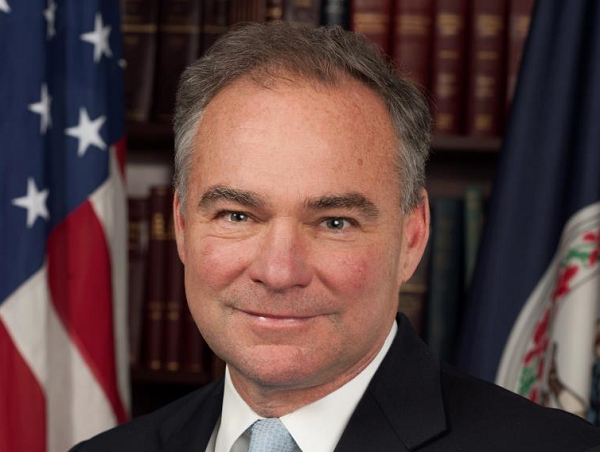 Virginia's Junior Senator says the Christmas season shows why the U.S. should be accepting of refugees. WLNI's Ian Price has more: