Katie Farris discusses the changes coming to River Ridge over the next two years.
A nationally-known philanthropic organization ranks Virginia is the 10th best state overall for children's well being, but it says the commonwealth could do more to help disadvantaged children. The Annie E. Casey Foundation's annual Kids Count Data Book ranks states by measures that include health, economic well being and education. WLNI's Evan Jones has more:
06-18 Casey Report Wrap-WLNI-WEB
Click here for full report information.
WASHINGTON (AP) — The Supreme Court is siding with the state of Virginia in a case about the state's decades-old ban on mining radioactive uranium, and ruling that a lawsuit challenging the ban was properly dismissed. The high court announced its 6-3 ruling Monday. Virginia has banned uranium mining since the 1980s. The owners of a massive uranium deposit in Virginia's Pittsylvania County sued in 2015 to challenge the state's ban.The deposit's owners argued that the state's purpose in passing the ban was improper. Virginia argued that nothing in the federal Atomic Energy Act kept it from banning uranium mining. The Supreme Court agreed. The Pittsylvania County deposit is the largest known uranium deposit in the country.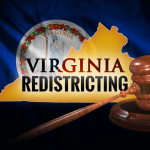 WASHINGTON (AP) — Voters will elect lawmakers to the Virginia House of Delegates using a map seen as favorable to Democrats, under a ruling from the Supreme Court. The justices' 5-4 decision Monday was perhaps telegraphed by the fact they previously allowed election planning to go forward using the map. Virginia held its primary last week. Republicans control the House by a slim 51-49 margin. The Republican-run House had urged the Supreme Court to let the state use an election map previously struck down by a lower court as improperly factoring race into the drawing of some districts. This is the last time the state will use the map to elect lawmakers to the House because that map will need to be redrawn following the 2020 census results.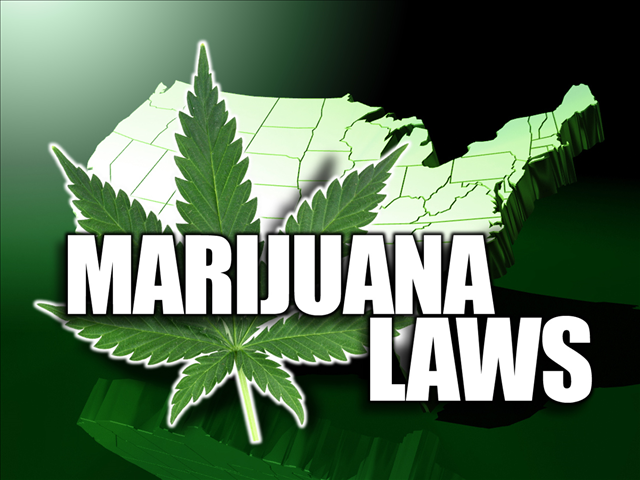 Virginia Attorney General Mark Herring said over the weekend that marijuana should be legalized but what about the federal ban? WLNI's Ian Price has more:
With the party primaries now out of the way, Democratic and Republican strategists now turn their attention to the November elections. Virginia Tech Professor Bob Denton says the General Assembly races will also get plenty of national attention as analysts will look for signs whether they might predict national trends in next year's presidential election. WLNI's Evan Jones has the story:
RICHMOND, Va. (AP) – A new report says the number of homicides dropped 14% in Virginia in 2018.The "Crime in Virginia" report released Friday by state police says violent crime overall decreased 2% last year. That category includes murder, forcible sex offenses, robbery and aggravated assault.The number of reported homicides decreased from 455 to 391.Hate crimes dropped by about 20%, to 161, in 2018. More than half were racially or ethnically motivated, while bias against victims' religion and sexual orientation were the next highest.Motor vehicle thefts and attempted thefts increased 2.4%, with nearly 10,500 vehicles stolen in 2018.Drug and narcotic arrests increased by 3%.
RICHMOND, Va. (AP) — Virginia Attorney General Mark Herring is calling for the legalization of marijuana.
Herring said Saturday that Virginia should start decriminalizing possession of small amounts of marijuana and eventually legalize the drug.
The Democratic attorney general said criminal prosecutions are costly to the state and local governments and disproportionately affect African Americans.
Herring made the remarks in an op-ed in the Daily Press and in comments to reporters at a Democratic fundraiser in Richmond.
Herring's announcement won't have any practical impact on marijuana prosecutions, which are typically handled at the local level. But Herring said he hopes his public support for legalization will help spur lawmakers to act.
The Republican-controlled General Assembly has killed past efforts to decriminalize marijuana.
From Virginia State Police: BUENA VISTA, Va. – The Buena Vista Police Department expanded its search efforts Saturday (June 15) for a missing 30-year-old resident. With the assistance of the Virginia State Police, Virginia Department of Emergency Management (VDEM) and Amherst County Sheriff's Office, an extensive search is underway near the Panther Falls area along Route 60 in Amherst County. Buena Vista Police also hope to hear from anyone who may have been passing through the Panther Falls area over the Memorial Day weekend and may recall having seen Chad H. Austin or his vehicle, a silver 2006 Hyundai Tiburon.
Mr. Austin was last seen this past Memorial Day (May 29) by campers in the Panther Falls area, east of the Blue Ridge Parkway. He was wearing a gray tank top with long shorts below the knees, possibly beige in color.
Mr. Austin was reported missing after his silver Hyundai Tiburon was found around 12:30 p.m. Tuesday (May 28, 2019) on Panther Falls Road in the Shady Mountain/Pedlar River area of Amherst County. The car was found abandoned about 2 miles down the turnoff for Panther Falls Road. His beloved, mixed-breed companion, a dog named Gunner, was locked inside the car.
"This is extremely unusual for Chad to have gone this long without communicating with his family or close friends," said Buena Vista Police Chief Richard Hartman. "It's also very out-of-character for Chad to have left Gunner behind and put at risk by being left inside a locked vehicle. Chad's family says the two have been inseparable since Chad got him as a puppy and would never willingly let any harm come of him or to any animal, for that matter."
A search of the immediate area resulted in several keys and other personal items belonging to Mr. Austin being found about a ½ mile from the abandoned car.
"Chad was well-known among the hiking community in this region and along the Appalachian Trail for his charitable goodwill, as he would often help with rides and food, and help folks find places to stay," said Chief Hartman. "We are asking anyone who may recall seeing Chad, his car or even his dog, Gunner, at any time over the Memorial Day weekend to please contact us. No detail is too minor as it may be the very information we need to bring him safely home to his family."
Austin is 6 feet in height and weighs between 150 to 170 lbs. He has brown eyes and brown hair. His dog, Gunner, is now being cared for by Mr. Austin's family.
Anyone with information about Mr. Austin is encouraged to call the Buena Vista Police Department at 540-261-6171 or the Virginia State Police at #77 on a cell phone or dial 911.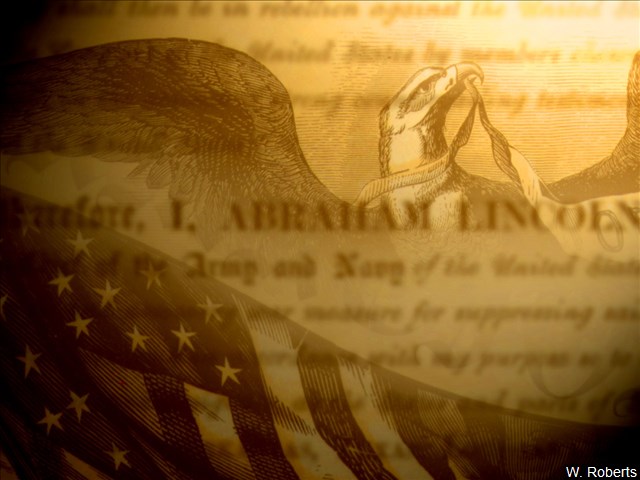 RICHMOND, Va. (AP) — The first thing white people did after Nat Turner's violent slave insurrection in 1831 was round up more than 120 black people and kill them.
But the next thing white people did was surprising.
Hundreds of them sent petitions to the Virginia General Assembly calling for an end to slavery.
Richmond's newspapers argued fiercely in favor of abolition. President Thomas Jefferson's grandson pushed a plan to free slaves and help them settle in the new African nation of Liberia. Even a leader of the militia that put down Turner's rebellion called for a gradual end to slavery.