UPDATE: As the two-state search continues for the man who shot a Bluefield, VA Police Officer late Saturday night, the U.S. Marshals Service is offering a $5,000 reward for information that leads to his arrest. Donquale M. Gray, 25, of Bluefield, W.Va. is now wanted by the Virginia State Police for attempted capital murder of a police officer. The wounded police officer is still being treated for serious, but non-life threatening, injuries at Roanoke Memorial Hospital.Anyone with information about Gray and/or his whereabouts is encouraged to call 911 or the Virginia State Police at 276-228-3131 or by email to Read the rest of this story »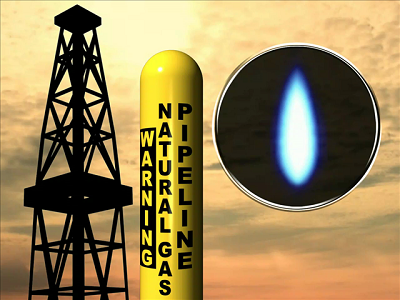 RICHMOND, Va. (AP) — Federal authorities have launched a criminal investigation into the Mountain Valley Pipeline in Virginia. The natural gas pipeline's parent company said in recent corporate filings with the SEC that it has been informed by the U.S. Attorney's Office for the Western District of Virginia of a criminal investigation. Read the rest of this story »
BRISTOL, Va. (AP) — Authorities say a woman hid her mother's decomposing body inside their Virginia home for weeks, covering it with dozens of blankets and surrounding it with air fresheners to mask the smell. Read the rest of this story »
From Liberty University 02/15/18 — Liberty University has named Shawn Akers to the new position of Online Provost. Akers has served as vice provost since June and was dean of Liberty's Helms School of Government from 2010 to 2018. Akers started his time at Liberty over a decade ago at the School of Law, where he continues to serve as an adjunct professor. Prior to joining Liberty, Akers spent several years working as an attorney and practiced law in Louisiana at the state and federal levels, including the Louisiana Supreme Court. Read the rest of this story »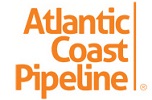 Utility filings in Virginia show that much of the need for a proposed natural gas pipeline in our region has disappeared and that could cost it's stakeholders significantly. WLNI's Ian Price has more:
Chris Faraldi, with the Lynchburg Regional Business Alliance, recaps the week in Richmond with the General Assembly and Alliance supported legislation.
RICHMOND, Va. (AP) _ Officials at a Virginia shelter say a dog set on fire at a Richmond park has succumbed to his wounds.News outlets report Richmond Animal Care and Control announced Friday morning that the male brindle pit bull named Tommie died surrounded by caregivers. The shelter says Tommie was tied to a pole at a city park, covered in accelerant and set on fire Sunday.He was initially believed to have burns covering about half his body, but the shelter later said the burns covered nearly his entire body and were worsening. A picture of Tommie shared by the shelter shows him covered in bandages and casts while snuggling a stuffed animal.The shelter says $25,000 is being offered for information leading to suspects in Tommie's abuse.
State lawmakers have passed a bill that would bar Virginia from entering into a regional greenhouse gas initiative without a two-thirds vote by both houses of the General Assembly. It comes as the Northam administration prepares to do just that, as WLNI's Evan Jones reports.
Lynchburg Commonwealth's Attorney Bethany Harrison says a city police officer acted in self defense and within his authority when he fired at a suspect in late December. Harrison's determination follows a State Police investigation. Officer Michael Iazzi fired at Malik Andrews after answering a violent trespasser call on the 700-block of Northwood Street. Harrison says Iazzi did so only after Andrews raised a gun in the officer's direction.
From Commonwealth's Attorney Bethany Harrison: The Commonwealth's Attorney Office for the City of Lynchburg is tasked with the determination of whether the use of deadly force by Lynchburg Officer Michael Iazzi on December 30, 2018 merited criminal charges. The purpose of this investigation is not to determine the appropriateness of any police policy, procedure, or tactic but solely for the purpose of determining if a criminal act was committed in the officer involved shooting at 702 Norwood Street. In making our determination, this office reviewed the reports provided by the Virginia State Police who were charged with investigating the matter. The Virginia State Police's reports included: a summary of the investigation by Special Agent James Buzzard, crime scene reports, crime scene photographs, interviews with civilian witnesses, interviews with Officer Iazzi and other Lynchburg Police Department officers, the CAD (Computer Aided Dispatch) sheets from the calls for service, and physical evidence. After reviewing all of this information, it is clear that Officer Iazzi acted in self-defense and in defense of others when he discharged his firearm. Based upon the law and the evidence in this matter, it is my opinion that the officer was within his legal authority and was justified in the use of deadly force in this situation as it presented itself to him. Therefore, no criminal charges will be brought against Officer Iazzi out of these events.
Doctors like Delegate Scott Garrett don't like it, but a bill progressing through the General Assembly would require most of them to provide upon request an estimate of charges for the services they provide — and for other costs they do not control. WLNI's Evan Jones has the story: