News
More of the commonwealth's oceanside beaches are likely to re-open soon, based in large part on what happened over the holiday weekend in Virginia Beach. Governor Northam says while Virginia Beach was busy, most people were adhering to his social distancing directive,and he he didn't see anything that would lead him to consider reclosing the beach. WLNI's Evan Jones has more:
The Virginia Department of Health reports 10 more confirmed or probable COVID-19 cases in the Lynchburg region. Five of those new cases come from Appomattox County. The late numbers show 80 cases in Lynchburg since the virus first arrived, 27 in Amherst County, 31 in Appomattox, 45 in Bedford and 16 in Campbell. COVID-related deaths in the region are set at four, which is about 2% of all cases reported.
(NOTE: An earlier version of this story incorrectly reported 16 deaths in the region. That was number of hospitalizations, not deaths.)
Julie Wheeler from the BBB of Western Virginia shares tips on planning a remodel, hiring a contractor and what you should know before you pack up to move.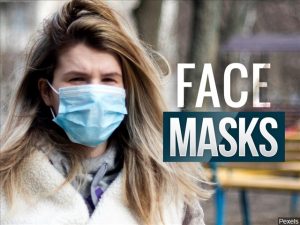 RICHMOND, Va. (AP) — Gov. Ralph Northam is ordering that Virginians wear masks while in public indoor spaces, saying the measure is needed to help prevent the spread of the coronavirus.
Northam said at a news conference Tuesday that he's ordering masks be worn starting Friday inside all retail stores, while using public transportation, and in any other indoor places where people congregate.
"This is about protecting those around us, especially our workers," Northam said. WLNI's Evan Jones has more:
05-27 Face Coverings Wrap-WLNI WEB
Northam joins governors in several other states, including neighboring Maryland, who have issued similar requirements.
"This is not about punishing people," Northam said. "That's not what we're going to do here. We're trying to promote safety."
But Republican lawmakers decried the order, saying it places unfair mandates on business owners. Senate Republicans issued a statement saying Northam's mask order should instead be a voluntary recommendation.
"Virginians are responsible and sufficiently informed to make these determinations for themselves without coercive threats from their leaders," the statement said.
Prior to the governor's announcement, the Virginia Association of Chiefs of Police said law enforcement agencies do not have the resources to place officers at the entrance to every business to enforce the mandatory mask order.
Executive Director Dana Schrad said in a letter to the governor it will be largely up to the business and its untrained employees to confront someone who isn't wearing a mask, potentially leading to violence. She cited a case in Michigan, where three people were charged earlier this month in the fatal shooting of a security guard after a confrontation over a woman who was not wearing a face mask in a Family Dollar store.
The governor's mask-wearing order exempts people who are eating and drinking, children under the age of 10, and people with health conditions that make wearing a mask dangerous.
Northam also addressed criticism he's taken for not wearing a mask while posing for photographs alongside residents during a weekend beach visit. The governor said he was visiting Virginia Beach to see how its reopening was going and left his mask in his vehicle because he wasn't planning on posing for pictures. He pledged to be better prepared in the future and said he appreciated being held accountable.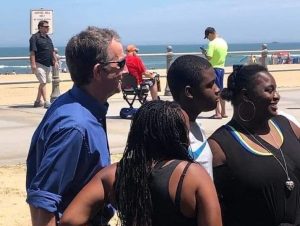 Governor Northam says he takes full responsibility for not wearing a face mask over the weekend while visiting Virginia Beach. Northam said at today's briefing he was not planning to meet with well-wishers as he arrived to monitor social distancing and meeting reporters, and he left his mask in the car – something he promises not to do again.
Northam's comments came shortly before directing all Virginians to wear face masks anywhere where people congregate indoors as of this Friday. There are some limited exceptions: eating, exercising, any overriding health condition and children under the age of 10. Northam says the masks are proving to be one of the most effective ways to limit the spread of COVID-19 from person to person.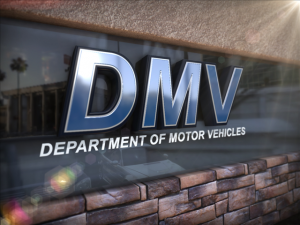 The Virginia Department of Motor Vehicles reopened five more customer service centers today – including Lynchburg. This comes eight days after it reopened the first nine offices, including the one in Roanoke. The DMV plans to have all up and running again by late July, but for now, it is by appointment only and for a limited number of transactions that are usually not possible on line or by mail. WLNI's Evan Jones has more:
Brian Kilmeade from the Brian Kilmeade Radio Show and Fox and Friends talks about Memorial Day Weekend and social distancing in our state and others.
The number of new confirmed and probable COVID-19 cases has increased by 11 in the Lynchburg region over the last five days, bringing the total to 189. The Virginia Department of Health now shows 79 cases in Lynchburg, 26 in both Amherst and Appomattox Counties, 43 in Bedford County and 15 in Campbell County.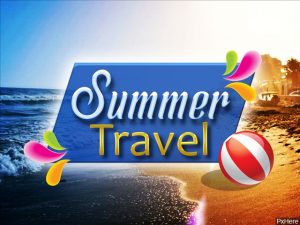 Even with low gas prices, it is unclear when and to what extent more Americans are likely to venture out for summer travel. AAA Mid-Atlantic reports seeing a small rise in travel bookings in the last month or so, mostly within the U.S., but making plans may be tricky because restrictions vary so much between states – and sometimes within them. WLNI's Evan Jones has the story:
Gas prices have proved to as unpredictable as just about everything else in this COVID-19 era. The question now is where to prices – and traffic – go through the summer travel season. Gas Buddy says Memorial Day prices are the lowest at this time of year since 2003, and they are likely to slowly rise between now and Labor Day. More from WLNI's Evan Jones: