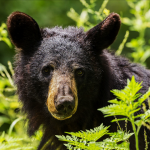 Some mama bears in the region will raise cubs next spring that are not their own — without complaining. The Department of Game and Inland Fisheries has placed radio tracking collars on eight adult female bears in south central Virginia, and when game managers find an orphaned cub, they will sneak it into a den, and the mother will usually raise it as her own. WLNI's Evan Jones has the story:
RICHMOND, Va. (AP) — Virginia House Democrats have picked Del. Eileen Filler-Corn to be their new leader, a move that could help pave the way for her to become the state's first female House speaker. House Democrats announced Saturday they had elected Filler-Corn to replace House Minority Leader David Toscano. He had recently announced plans to step down from a leadership position. Roanoke Delegate Sam Rasoul was among others who had expressed an interest in the position.
Democrats need to win two seats next year to claim a majority. The party has done well in recent Virginia elections thanks to voter antipathy toward President Donald Trump. An ongoing legal battle could also produce a Democrat-friendly legislative map for next year's elections.
Filler-Corn is a director of government relations at a lobbying and consulting firm and lives in Northern Virginia.
From Lynchburg Police: On December 8, 2018 just after 8:00am, officers of the Lynchburg Police Department responded to 2629 Wards Road, the Cook Out restaurant, for a report of an armed robbery that had just occurred. The suspect entered the store, displayed a firearm and demanded money from an employee. The suspect took an undisclosed amount of money from the restaurant and fled the scene in a vehicle headed southbound onto Wards Road. The suspect is described as a tall and slender black male. He was wearing a large black hoodie top, black baggy pants, gray Nike tennis shoes with white soles and a black stripe over the toes, and he was carrying a large black backpack. The vehicle is a gray sedan possibly a Dodge Stratus or Intrepid or similar vehicle. This investigation is active and ongoing. If anyone has information concerning this incident, please contact Detective D. Dempsey at (434) 455-6161 or call Crime Stoppers at 1-888-798-5900.
Lynchburg Police have charged a city woman with embezzling more than $20,000 from the Jefferson House apartments where she had worked as property manager. Police say 52-year-old Brenda Waller faces six felony counts.
From Lynchburg Police: On March 28, 2018, the Lynchburg Police Department received a report of possible embezzlement that was actively occurring at the Jefferson House Apartments located at 1818 Langhorne Square in Lynchburg, Virginia. Detective H. Blomquist with the Lynchburg Police Department's Criminal Investigation Division was assigned to work the case, and over the next few months, he discovered discrepancies in excess of $20,000. As a result of his investigation, Brenda Inez Waller, a 52-year-old resident of Lynchburg and the property manager of Jefferson House Apartments at that time, was interviewed and indicted on the following charges: Embezzlement (Felony) 6 counts. Waller was arrested without incident on the evening of December 6, 2018 and transported to the Blue Ridge Regional Jail where she was held without bond.
Liberty University's new head football coach acknowledges making mistakes that have deeply hurt his family, and he has no intent of doing so again. Hugh Freeze brings a record of successful coaching at many levels, most recently at the University of Mississippi. But Ole Miss let him go after learning his college-issued cellphone was calling numbers associated with escort services.
Freeze calls faith his number one core value. He was introduced this afternoon, just days after former coach Turner Gill stepped down. Athletic Director Ian McCaw says he expects  Freeze to lead the Flames' program to national prominence.
Freeze will lead the Flames as they prepare for and enter the second year of play as an independent at the FBS level. Here is his entire opening statement:
Virginia U.S. Senator Mark Warner says an arrest in Canada is another sign that action should be taken against some Chinese tech companies here in the United States. WLNI's Ian Price has more:
Liberty University is expected to introduce Hugh Freeze as its next head football coach Friday afternoon. Freeze has prior Division I coach experience at the University of Mississippi. He has a career head coaching record of 69-32, and at Ole Miss, his record was 39-25 in five seasons. But his tenure at Mississippi ended after the university determined he used a school-issued cell phone to call telephone numbers associated with escort services. In that same year, the NCAA had sent Ole Miss a notice of allegations of lack of institutional control.
Freeze will succeed Turner Gill, who abruptly resigned earlier this week, citing his wife's health as the main reason.
Marko Galbreath with T4Tactics discusses ways to stay safe during the holiday shopping season.
WEST POINT, Va. (AP) _ A Virginia high school teacher is fighting a recommendation to be dismissed in the wake of a controversy involving a transgender student. News outlets report West Point High School French teacher Peter Vlaming was placed on paid administrative leave Oct. 3. Attorney Shawn Voyles said his client declined a female student's request to be referred to as a male. Before a school board hearing Thursday, Voyles said Vlaming offered to use the student's name and to avoid feminine pronouns, but the school was unwilling to accept the compromise and chose to force Vlaming to speak and act contrary to his own Christian convictions or be fired. An online petition entitled "Protect Trans Kids" said the student had been openly trans for the whole year and students were constantly correcting Vlaming.