State and National Government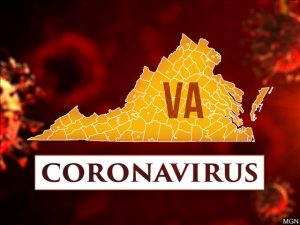 RICHMOND, Va. (AP) — Virginia Gov. Ralph Northam is instituting a hiring freeze of state employees and is telling agency heads to look for ways to cut budgets in response to the coronavirus.
Northam chief of staff Clark Mercer told agency heads in a Thursday memo obtained by The Associated Press that a recession is coming and the state revenues will be far below "even our most pessimistic forecast" from last year.
On top of that, Mercer said, the state is having to spend heavily on fighting the virus, including buying medical supplies and on efforts to help vulnerable populations.
Northam's actions are not surprising.
The coronavirus is pounding state governments around the country with a financial one-two punch, costing them millions to try to contain the disease just as businesses are shutting down and tax revenue is collapsing.
In Ohio, Gov. Mike DeWine announced freezes on state-government hiring and new contract services. He also told cabinet members to look for immediate budget cuts of up to 20%.
Northam's administration has not directed agency heads to come up with a specific figure, saying the total financial impact of the virus is not clear. Mercer also warned that the recently passed federal stimulus, which directs billions to state governments, will not be a cure-all.
"We cannot rely upon temporary federal funding to address our ongoing budget concerns," Mercer wrote.
Lawmakers passed a two-year, $135 billion state budget early last month, just as the impact of the coronavirus was beginning to be felt. Northam will now offer suggested changes to the budget, which lawmakers are set to take up during a one-day legislative session later this month.
A booming stock market had boosted state tax revenues and helped give lawmakers plenty of new money to spend during the most recent budget writing process. New spending that Northam and lawmakers will now have to reconsider includes raises for teachers and state employees, in-state tuition freezes at public universities, and expanded social services benefits.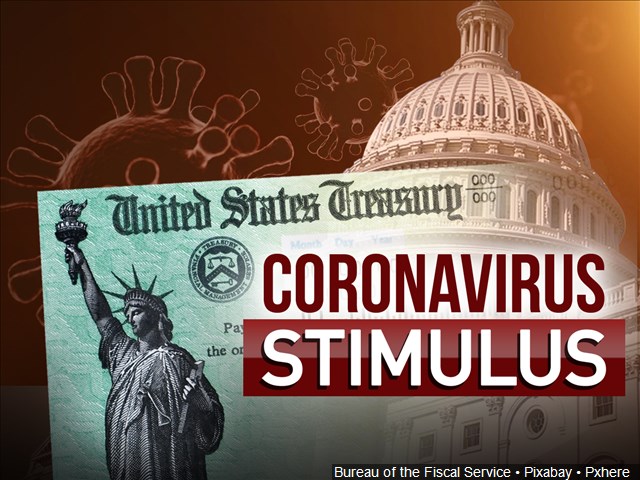 The stimulus package has been signed into law. It features economic relief for small businesses that are being praised by Virginia Senator Mark Warner. WLNI's Ian Price has more:
Virginia's Senior Democratic US Senator is commending the passage of coronavirus relief but thinks more needs to be done. WLNI's Clark Palmer explains.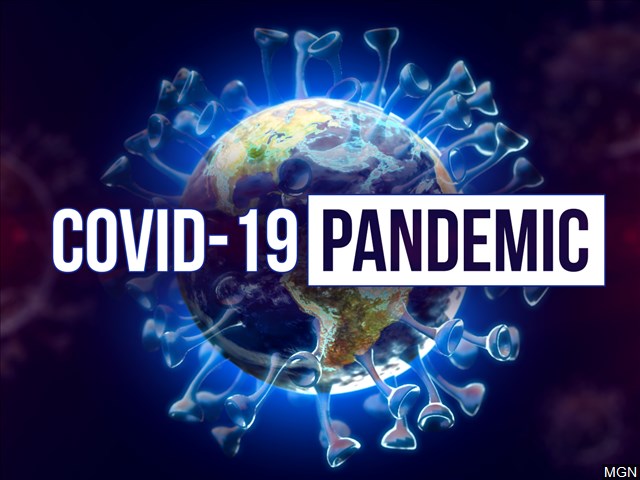 Virginia U.S. Senator Mark Warner delivered a coronavirus update, ahead of COVID-19 legislation getting a look today in the Senate. WLNI's Ian Price has more:
Senator Mark Warner made it official today: he will seek a third term in office. But Warner is postponing his planned five-day statewide announcement tour in light of growing coronavirus concerns. Warner was first elected to the Senate in 2008 after serving a term as Virginia governor.
NEWS RELEASE: Senator Mark Warner today formally filed his required ballot qualifying petitions with 33,275 signatures, more than triple the 10,000-signature requirement, in his re-election campaign for the U.S. Senate. He also announced that he will postpone his planned campaign announcement tour out of an abundance of caution for public health and will instead continue to focus on the country's response to the coronavirus outbreak.
"In the face of the coronavirus outbreak, what we need is straight talk, less partisanship, more science, and a coordinated response," said Warner. "So while I am proud to file for reelection today, my number one concern is the health and safety of my constituents. I have decided to postpone my announcement tour across the Commonwealth to be where Virginians need me most, serving them in my capacity as their United States Senator."
A team of volunteers has collected signatures from every part of the Commonwealth. Virginia candidates for the United States Senate must submit 10,000 total signatures to the State Board of Elections by the end of March to qualify for the ballot, with at least 400 signatures collected from each congressional district.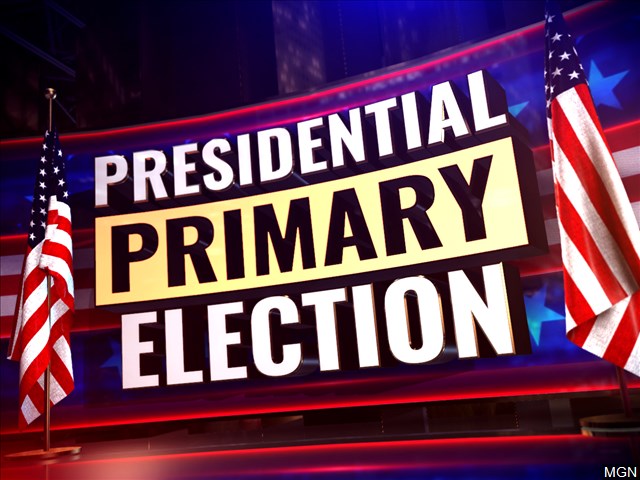 Democratic Presidential candidate Joe Biden had another big showing last night, capturing delegates from four states including Michigan. A showing that reflects one of Virginia's exit polls from last week, as WLNI's Ian Price reports:
RICHMOND, Va. (AP) — Democratic legislators in Virginia have dramatically reshaped the state in two months, sweeping aside many of the state's old business-friendly and socially conservative laws and replacing them with a broad, progressive policy agenda.
Lawmakers wrapped up this year's session Sunday — apart from passing the state budget — after advancing the South's strictest gun laws, broadest LGBTQ protections and some of its loosest abortion restrictions. Democrats had not had full control of the legislature for more than two decades, and their years of pent-up frustrations yielded one of the most consequential sessions in Virginia's history.
Some of Virginia's scores of Confederate monuments could soon be removed under legislation state lawmakers approved Sunday. The Democratic-led House and Senate passed measures that would undo an existing state law that protects the monuments and instead lets local governments decide their fate. The bill's passage marks the latest turn in Virginia's long-running debate over how its history should be told in public spaces.
Virginia lawmakers have also approved a broad expansion of gambling options in a state that's been largely loath to embracing new betting options in the past. Lawmakers gave final approval Sunday to legislation to allow voters in Bristol, Danville, Richmond, Norfolk and Portsmouth to hold local referendums later this year on whether to approve casinos. Legislators also have approved the expansion of slot-like machines and signed off on online lottery sales and sports betting. Gov. Ralph Northam still needs to give final approval before the legislation can become law.
Voters in Virginia's Democratic primary ranked health care as the most important issue facing the country, well above climate change, the economy, race relations, foreign policy and many other social issues. That's according to a wide-ranging AP VoteCast survey of the Democratic primary electorate in Virginia. VoteCast also found more voters in Virginia's Democratic primary said they wanted a candidate who would bring fundamental change to Washington, rather than one who would restore the political system to how it was before Donald Trump was elected in 2016. The Associated Press declared Joe Biden the winner just after the polls closed in Virginia, basing the call on data from VoteCast.
RICHMOND, Va. (AP) — Former Vice President Joe Biden has won Virginia's Democratic presidential primary, reaffirming the state's preference for moderate candidates over more progressive ones. Biden won the Virginia primary on Super Tuesday, a key date in the primary calendar when voters in 14 states made their picks. The full results from Super Tuesday were not immediately available. (With almost 96% reporting Biden was up more than 2 to 1 on votes over Sanders, with Warren and Bloomberg trailing far behind.) Biden beat out Vermont Sen. Bernie Sanders, former New York City Mayor Michael Bloomberg and Massachusetts Sen. Elizabeth Warren. Virginia was a key test for Biden, who has started consolidating support among moderate Democrats after a convincing win Saturday in South Carolina. His victory shows an ability to win a state with diverse voting blocs, a mix of rural, urban and suburban areas, and many veteran voters.
The Biden victory is also a blow to Bloomberg, who launched his campaign in Virginia and visited the state several times since getting in to the race as a late entrant. He spent more than $2.5 million funding groups that helped the Democrats wrest control of the state legislature and spent lavishly on field staff and television advertising in Virginia. Once a key swing state, Democrats have won every statewide election in Virginia for the last decade,while also flipping partisan majorities in the state legislature and the congressional delegation.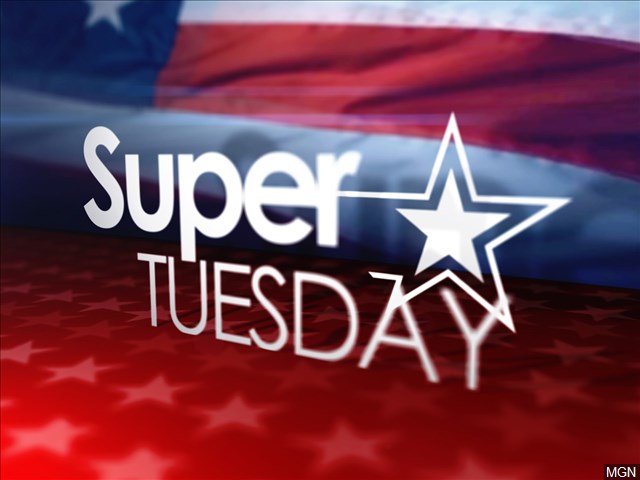 Will a whirlwind of high-profile endorsements be enough for former Vice President Joe Biden to perform well in today's Super Tuesday elections? A political analyst doubts it, as WLNI's Ian Price reports: