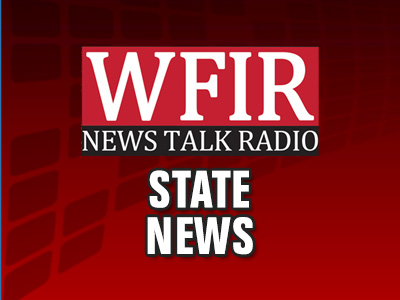 RICHMOND, Va. (AP) — More than 30 years have passed since Larry "Sleepy" Belcher returned from a Chesterfield County Planning Commission meeting to deliver the news to his friends: The county wanted to build a freeway in this part of southern Chesterfield, and it would likely take their house on Happy Hill Road.
But they shouldn't worry, Johnnie Humphrey remembers Belcher telling her and her husband, Earl.
"'The county won't have enough money for it while we are still alive,'" Humphrey recalled Belcher, a planning commissioner at the time, saying.
His prediction wasn't entirely correct.
"Earl is dead and gone. Sleepy is gone," Humphrey said. "But me and his wife are still here."
And a 2½-mile leg of that freeway the county sees as key for future development appears poised to pass through the living room of the house Humphrey and her husband built in 1967. In addition, a nearby elementary school in the path of the preferred freeway route is getting closer to being demolished and rebuilt at a nearby county park.
Humphrey thought that prospects for the freeway had grown dimmer and that the nearly 6 acres she inherited from her father were safe.
Developers of a nearly 5,000-home subdivision that supervisors approved had agreed to build the freeway along with the homes, but the project never materialized. After that, Humphrey added a family room to the back of her house.
Then, this past year, Humphrey, along with hundreds of other residents, successfully fought the county Economic Development Authority's proposal to purchase and rezone that same nearly 1,700-acre area to make way for an industrial megasite.
Authority officials had said the first part of that freeway would provide critical access to Interstate 95 for whichever business located there.
Now, the question Humphrey is asking is not if the freeway will come, but when.
School leaders also are making preparations. They're moving forward on plans to rebuild a 750-student Harrowgate Elementary School on nearby parkland rather than renovate it on the school site that now sits in the path of the preferred route of the freeway. This past week, the School Board decided to request county supervisors' approval to rebuild the school on the park site.
In addition, in a March briefing to county supervisors, Transportation Director Jesse Smith said an environmental assessment of the project is underway.
By October, the county hopes the federal government will have found the plan has no significant environmental impact. The next month, staff members would ask the elected Board of Supervisors for the money and permission to move forward with acquiring right-of-way, excluding eminent domain.
Smith said the route that goes through the current elementary school site and Humphrey's home is the least disruptive of six options they considered since it would require three homeowners to relocate. The most disruptive to residents would have displaced 77. It's also the least expensive.
In January, the county plans to begin working with willing landowners to acquire property rights.
Humphrey isn't one of those willing landowners.
"I don't want them to come through my property. I'm not going to make it easy," she said, saying she received a phone call about relocation services just after Thanksgiving that she has yet to return. "I'm 75 years old. I planned to die here. But the powers that be are not going to let that happen."
If the school is rebuilt at Harrowgate Park, the community would lose about 25 acres of parkland, and there currently isn't land in place to replace those 25 acres. The county does intend to renovate or replace athletic fields at Carver Middle School, adjacent to the park.
"We are putting plans in place to improve the athletic fields. The missing ingredient is finding the replacement acreage. We are going to replace whatever is lost at Harrowgate Park as soon as we possibly can. We do need to find a seller and negotiate a purchase. We don't have a specific target date," said Stuart Connock with the Parks and Recreation Department.
Board of Supervisors Chair Dorothy Jaeckle didn't immediately respond to questions about the proposed freeway's potential impact Friday afternoon.
Some school leaders have maintained the decision to replace rather than renovate Harrowgate was not contingent on the megasite proposal succeeding. A rebuilt school will have a longer lifespan than a renovated one, they have argued.
In addition, the new school would sit adjacent to Carver Middle. And the park site was the best option out of several considered while a relocation received widespread community support, board members have said.
Others said officials didn't give the community enough input in the school and park's fate, which residents have said at community meetings is typical of Chesterfield's treatment of the southeastern portion of the county.
"Bermuda District has most of the industry in the county. But money is being spent in the northern end of the county. Look at Jeff Davis," Humphrey said, referring to the Jefferson Davis Highway corridor. "Taxpayers in this part of the county suffer through the smells of the landfill and all the industry."
Supervisor Steve Elswick said that it's important for the county to have a plan for how to replace the lost parkland.
"As we move forward with the school, if it goes over where the park is now, it's important to have a plan on how we are going to manage it," Elswick said.
Just when an actual road might be put on the ground remains uncertain.
"The county will need that highway one day, and it's just a matter of when," Elswick said.
"When?" has been on Humphrey's mind over decades spent watching chicken farms disappear as families sold off their land to make way for subdivisions. The one neighbor she can think of who still has farmland is too old to work it anymore.
She often receives notices in her mailbox from developers asking her to call if she is interested in selling her 5.7 acres.
"It shows how little research they have done. If they had done any research at all, they would know I'm not willing to sell," she said.
___