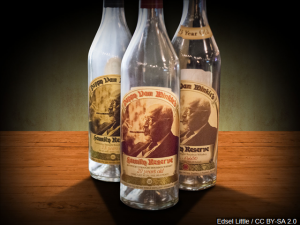 Virginia's ABC is bringing back a lottery to determine who can buy bottles of Pappy van Winkle bourbon this year. It is a very high-price bourbon — with an equally high demand. First up: a four-bottle package collection for $999.99. WLNI's Evan Jones has the story.
12-05 ABC Lottery Wrap_WLNI-WEB
The on-line lottery opens tomorrow, and others will run into mid-January. Click here for full information from Virginia's ABC.