Kroger hopes to have every one of its gas pumps in our region converted to chip card reading ability by the end of the year, but it is an expensive and complicated process. And you may have to remove your card more slowly for now, as WLNI's Evan Jones reports.
BEDFORD, Va. (AP) – The trial of a man accused of killing Maryland sisters who disappeared more than 40 years ago has been moved from April to September.Lloyd Welch. Jr. was scheduled to go on trial in Virginia on April 18 for murder in the deaths of 12-year-old Sheila Lyon and 10-year-old Katherine Lyon. They were last seen walking to a mall in Washington's Maryland suburbs in 1975. They've never been found.Online court records from Bedford County, Virginia, where Welch is being prosecuted, say the trial is now set to start Sept. 12. Welch's attorneys had requested the delay.Welch was charged with two counts of murder in 2015.
RICHMOND, Va. (AP) _ Virginia state employees will be getting raises, some of them quite hefty, under a budget plan headed to Gov. Terry McAuliffe's desk. The GOP-controlled General Assembly on Saturday passed a state spending plan that includes significant pay increases for state police and other law enforcement officers, as well as a 3 percent across-the-board raises for state employees and the state's share of a 2 percent raises for teachers. Virginia lawmakers finished their work this weekend for the 2017 legislative session, a six week sprint that saw bipartisan cooperation on some issues like treating opioid addiction, but plenty of squabbles on social issues like abortion and gun issues.  Lawmakers also moved quickly to do Virginia's part in establishing an independent oversight authority for the beleaguered Washington-area Metro system. They also grappled with how best to dispose of the leftover waste product that comes from burning coal.
From Lynchburg College: Today, the Lynchburg College Board of Trustees made the historic decision to change College's name to the "University of Lynchburg" at the beginning of the 2018-2019 academic year. The Board also directed the reorganization of the undergraduate program's academic structure, creating the Lynchburg College of Arts and Sciences to honor this name in the history of the institution. The Board's decision follows adoption of Vision 2020, the institution's new strategic plan and capitalizes on the institution's status and ranking as a university. By virtue of its undergraduate, professional and graduate degree offerings, the College is currently classified as a university by the Carnegie foundation and ranked 35 among regional universities in the south by US News and World Report.
(Continue reading for the rest of the news release.)
The NAACP hosted an event with the Lynchburg Police Department to educate the community on body cameras.  Local Chapter President Gerald Chatham says he is encouraged by the LPD's efforts to educate the youth on this new tool.  02-24 NAACP Wrap- WLNI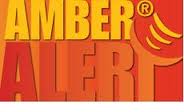 UPDATE From State Police: The girl has been located in Pennsylvania, and the Amber Alert is cancelled.
PREVIOUSLY: Virginia State Police and Virginia Missing Children Clearinghouse have issued an Amber Alert for a child abduction on behalf of the Bridgeport Police Department in Bridgeport, Connecticut ON 02/24/2017 at 02:45 AM. The Bridgeport Police Department is looking for Aylin Sofia Hernandez, White/Hispanic, female, age 6 years old, height 4 feet 00 inches, weight 55 lbs, with Brown eyes and Black hair. The child is believed to be in extreme danger and was last seen 69 Greenwood St, Bridgeport, CT.  The child is likely abducted by Oscar Hernandez, White, male, AGE 39 years old, height 5 feet 08 inches, weight 180 lbs, with Brown eyes and Black hair. The Vehicle Registration is Connecticut tag #AG91925, a 2017 Silver Hyundai Sonata, Possibly Traveling South . Please contact the Bridgeport Police Department at (203)576-7671 or Virginia State Police at 1-800-822-4453 (1-800-VACHILD).
This morning's Mike Tilley Sports Report on WLNI. Mike Tilley Sports 022417)
Virginia is enacting new legislation designed to curb and address the epidemic of opioid abuse and overdose. Governor McAuliffe signed a series of bills yesterday with that intent. This comes as Virginia's doctors are preparing to implement new procedures that regulate opioid prescriptions. WLNI's Evan Jones has the story.
From Lynchburg Police:On February 5, 2017 the Lynchburg Police Department took a report of a larceny from Walmart on Wards Rd and subsequent Credit Card Fraud from multiple locations. The victim reported that her purse and its contents were taken from her cart. Shortly after, the victim received a call from her bank stating that her debit card had been used at multiple locations in Lynchburg. The Lynchburg Police Department's Criminal Investigations Division began to investigate. Detectives were able to obtain photos from store surveillance at Target on Wards Rd of two male suspects after having used the stolen debit card.
RICHMOND, Va. (AP) – A Virginia state senator says she found a colleague's loaded handgun unattended on a chair in a conference room in the General Assembly building.State Sen. Jennifer Wexton, a Democrat, tells the Richmond Times-Dispatch she found the holstered gun on Monday. She says she showed the gun to members of a subcommittee, and a state trooper there returned the weapon to its owner, Republican State Sen. John Cosgrove Jr. Cosgrove tells the Times-Dispatch that he had clipped the new holster next to his pants instead of his belt. He says he lost possession of the gun for about 20 minutes, and the weapon didn't have a bullet in the chamber and the safety was on.The Times-Dispatch reports that Cosgrove has long had a concealed-carry permit.