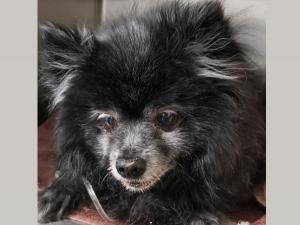 Bedford Police say no one ever claimed a dog that was hurt in an accident in late May, but they say she will have a good home for the rest of her life. In a Facebook update, police say a Tennessee pet rescue and senior sanctuary will care for the dog, now named "Monica". Officials thank the Blue Ridge Animal Hospital for taking of the senior pooch and helping find her a new home.
UPDATE from Bedford Town Police Facebook: Monica was transported to Pleasant Hill Pet Rescue & Senior Sanctuary Monday. She will live out the rest of her life at this sanctuary. We wish to thank Dr Tracy and her staff at Blue Ridge Animal Hospital for taking such great care of Monica and facilitating this rescue. We also wish to thank the transporters for their patience in getting Monica to her new home. A special thank you to the Bedford community for their concern about this sweet, appreciative fur-friend.
PREVIOUS: We need your help! This dog was injured in an accident over in the Short Street area. We need to speak to the owner ASAP. Please message us or call us with any information. Phone number 540-587-6011 and ask for Animal Control Officer Armsworthy. Thank you so much.