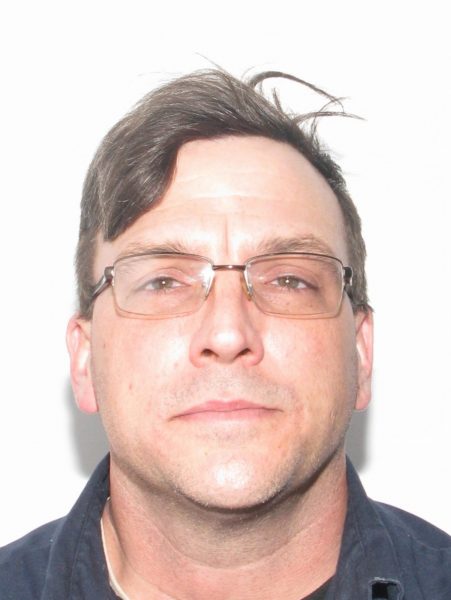 UPDATE: Jason S. Borders is now in police custody. He was taken into custody a short while ago in Hawkins County, Tenn., and will be held in Hawkins County until extradition back to Virginia. The investigation into the suspicious death of Jason Borders' wife, Eva M. Borders, 40, of Weber City, Va., remains ongoing at this time.
From 06/02/18: The Virginia State Police is seeking the public's help with locating a Scott County man wanted on multiple charges following an early morning incident at a local residence.
The investigation began when Weber City Police responded to a 911 call at a residence in the 100 block of Charleston Street. Further investigation led the police officers to discover a deceased, adult female inside the residence. The Virginia State Police Bureau of Criminal Investigation's Wytheville Field Office was then requested to respond to the scene and continue the investigation.
The deceased female is being transported to the Office of the Medical Examiner in Roanoke for examination and autopsy. State police are not releasing her information at this time.
Jason Scott Borders, 43, of Weber City, Va., is wanted for questioning in the woman's death, which is being investigated as suspicious in nature.
State police are also investigating an incident involving Borders and a juvenile female. As a result of this investigation, state police has secured the following warrants for Borders' arrest: one felony count of abduction, one felony count of child neglect and one felony count of assault.
Borders is believed to be driving a black 2006 Honda Civic with Virginia license plate VXL 6035.
Borders is a white male with hazel eyes and dark brown/black hair. He is 5'10 in height and weighs approximately 250 lbs. (A photo is attached).
Anyone with information about Borders and/or his vehicle is encouraged to please contact the Virginia State Police at 276-228-3131 or #77 on a cell phone or by email at 
questions@vsp.virginia.gov
.
The investigation remains ongoing with the assistance of the Scott County Commonwealth's Attorney.