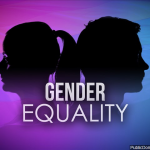 Women's Equality Day will be observed on Saturday, and if a recent report serves as any indication, Virginia could be considered as one of the worst states for gender equality. The personal finance web site Wallet Hub finds that Virginia ranks among the lowest of states on how women are treated equally in society — 46th out of 50. WLNI's Evan Jones has the story.
08-23 Gender Equality Wrap-WLNI-WEB
Click here for the full Wallet Hub report.