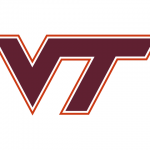 Tickets are very much in demand for tomorrow night's game between Virginia Tech and Notre Dame, and campus police in Blacksburg say they are doing their best to keep scammers from selling phony tickets. Police will be around and about tomorrow in hopes of making sure any sellers are legit. And they have set up a zone for sales right outside their office. They urge you to be careful when buying tickets from unknown sources in person or on line.WLNI's Evan Jones has more:
10-05 Counterfeit Tix Wrap-WLNI-WEB
Click here to see the full list of recommendations from Virginia Tech Police.